I'm going to address this right from the start, always tried to be open and honest so lets have it.
Will it go ahead?
Yes, for as sure as we can be in these times it will.
Its legal, there are specific cycling event guidelines approved by the government all worked out between BC & DCMS. Although Enduro doesn't fall under BC rules that doesn't mean we can't follow them.  The rules, published on the 24th July 2020 are here if your interested : https://www.britishcycling.org.uk/zuvvi/media/The_Way_Forward_Issue_2_24-07-20.pdf
We can be still stopped by the police, NHS or council but being that we are complying with all the guidelines, and the Lakes will resist local lockdowns to protect the tourist industry then I honestly believe this is the area of the country to hold an event and avoid that issue. I have no absolutes though, and that's only my own personal thoughts. I think flooding would a more likely reason for an event stoppage than a local lockdown.
What will change?
The racing itself will be pretty much as before, we are losing the arena finish / KS Drop to the rules (discourage spectators & dwell areas, and we are losing podiums,  prize presentation, trophies medals  …. I'm still working on a covid secure way to give you a finishers beer as there's 1500 of them sat in the warehouse.
The arena is the main casualty to the guidelines, no marquee, no results screen. Just the essentials, sign on, catering (hopefully including take-back-to-camp #Enbeero by the case).
Can I still ride with my mates?
Yes, no;  we will be mandating 2M rule at ALL times. We'll also be doing individual starts from the arena not 12 every 5 mins.  If you group up on the transitions you MUST maintain social distancing at all times. Be aware if we do get inspected for compliance and people are not complying we can be stopped. So it is important you follow social distancing, you are all used to it, many of you will have been riding in small groups and obeying the rules. Please do the same at the event,  its not that hard in this individual start sport to keep your distance.
Racer and chaperone groups will of course start as a socially distant group, keeping 2M distant from anyone not in your bubble.
What do attendees need to do?
If you attending the event, as a racer, driver, family member, friend or mechanic you must carry a face covering and sanitiser gel at all times. You must self check before attending the event (see below).  You must only travel with those in your bubble, your camps must maintain 6M distances, you must stay 2M away from others at all times, you must practice good hand hygiene. If you are in a queue likely to be over a few minutes please use your face covering.  Please also consider bringing some wipes, for touch surfaces.
Lastly, please read and follow any signage and instructions eg near the water point there will be hand sanitiser and a "Sanitise before operating tap" sign.
Pre-event symptom check – this is direct from the government, strictly enforced.
All participants, officials, volunteers and spectators must undergo a self-assessment for any COVID-19 symptoms. No-one should leave home to participate in sport or officiate if they, or someone they live with, has any of the following:
A high temperature
A new, continuous cough
A loss of, or change to, their sense of smell or taste
Should an individual have demonstrated any such symptoms, they must follow NHS and PHE guidance on self-isolation.
What will PMBA Enduro do?
We'll protect our volunteers and provide them with PPE.
We'll have the toilets regularly disinfected, along with the water point and other key touch surfaces.
We'll split sign on up and spread it out to limit contacts.
We'll provide additional medic staff to remove load from NHS services.
Rider Instructions, Rules and Safety Briefing
Here is the rider and spectator information, we are aware there is a lot of information but please do not use this as an excuse for not reading it thoroughly, and knowing what you need to do and what rules to follow. More information will be added as we approach the event.
Danger!
Racing mountain bikes is a dangerous sport. You should ensure you're familiar with the warning signs and tracks should not be hit at race speed until you are comfortable with your ability on each stage.
As always we rely on volunteer marshals to make these events a success, if you know somebody who would be interested please ask them to fill in the form on this page,  if anyone has friends or family with them who can marshal please get them to sign up.
Round Sponsor is Graythwaite Estate

Parking, camping and race arena
We have camping, sign on, parking and toilets all in the picturesque grounds of Graythwaite Manor,  please follow the signage to the designated free parking/camping area.
Dogs are welcome – but please pick up after them.
Spectating is not available, and we discourage any attendees other than racers. However if other members of your bubble do travel with you they may also camp, but please do your bit by keeping numbers down. I normally encourage you to bring the family here and enjoy the venue, but that is not compatible with Coronavirus risk reduction, sorry.
Estate parkland at Graythwaite Estate, Ulverston LA12 8BA
Google maps – dropped pin
With the steep and rocky terrain at Graythwaite you would be daft not to wear knee pads, and carry a pack with extra layers, gloves, some food and plenty of water. A camera for the amazing views wouldn't go amiss!  While there is a cafe you'll pass after stages 4 & 5 its a small hut on the side of Esthwaite water with just 2 staff, 550 mountain bikers will swamp them so please do not count on them. Stages 4/5/6/7 all come down to the main road back to Graythwaite (max distance 3 miles).
Tick Warning
There are many ticks about, as there are lots of deer and pheasants – so make sure you check yourself and your dogs. Please do not let dogs chase the wildlife.
Seeding
There is no seeding, you self seed by select your time slot at sign on, we ask for faster riders to go later, and leave the early slots for the slower people.  However "ride socially distant with your mates" just don't get an early slot and then try asking for a big gap on the stage as you have chosen to lap with the slower riders early groups – take a late slot if your hunting a podium.  We set riders off with around around 20 second gaps from the arena, chaperone's will start with the U16s in their care. At the stages,  if you're riding with mates and line up fastest first and can take a smaller gap this massively helps with the event flow and allows us to give slower riders a bigger gap behind them.
Larch disease
Just like with our face coverings in queue's to reduce the spread of CV19, we ask you to arrive with a clean bike. There is a lot of larch disease next door in Grizedale and a small pocket at stages 2/3.  We'll ask you to wheel your bike through a disinfectant trough before stage 4. We may even divert the transition through a ford / wheel wash if we need to wash off some mud before disinfecting your tyres.
Entry's, Results & Series standings
Entry list is HERE
The results link for R2 Graythwaite Epic will be HERE  bear in mind there will be no results screen on the day, so you will have to check this link to see the results.
What to expect?
Lots of off piste stages, no trail centre, big elevation, steep ups and downs, push ups as well as rideable transitions. Last year we introduced new stages with rideable transitions and those will be used again.
7 Stages  (Will sort a new map, without stage 8)
Transition 1 – 70% pedal 30% Walk
Stage 1 – Vinny's Divorce Statement.
You'll be pleased to know Vinny is still married, in fact the wife even did a days digging on this stage. This stage was first used last year and has been extended for 2020. This is a perfect intro into the lap, starting with amazing views of Windermere you are quickly in the trees, riding rocky chutes, hucking senders and railing berms. It is however not a warm-up stage, your straight into typical Graythwaite raw tech, and there's a few pro-line hucks for the brave.  2.5 mins, 350ft, 20% average
Transition 2 – 50% Pedal, 50% Walk
Stage 2 – Tamed Scorpion.
Featured on every event since 2016 this stage was getting fairly battered and has always been a bit "gnadgery" so last year it was refreshed, widened and tamed.  More flow, less features but still a monster of a stage – the longest on the course. From the highest point of the lap, starting on a craggy outcrop you'll soon be in the trees, and then the flatter section, but this stage is called scorpion for a reason – it just keeps getting steeper! The final section of the upper woods is straight down, feeding you into the bottom third of the stage known as "happy ending" After steep and technical woods you're out into more open trees and fast flowing trail to put a smile on your face.  4 mins, 630ft, 16% average
Transition 3 – 70% -90% Walk (but short)
Stage 3 – Gary the Polar Bear.
After the short walk from the end of Scorpion your up at the start of a firm favourite, the short but immensely fun "Gary". The technical start is typically raw Graythwaite, but then jump through the wall and into the more open woods for some warp speed singletrack all the way to the bottom. <2mins, 300ft, 18% average
Transition 4 – 95% Pedal on tarmac
Stage 4 – Ridgelines, Roots, Rocks and Roost
The name says it all, although it now also has some ruts! In more open woodland for fast and flowy fun.  2 mins, 300ft, 16% average.
Transition 5 – 98% Pedal on tarmac (and past the Esthwaite water cafe)
Stage 5 – Remainiac
Running parallel to stage 4,  it is more fast and flowy fun in open woodland. 2 mins, 300ft, 18% average.
Transition 6 – 99% Pedal tarmac/fireroad (and past the Esthwaite water cafe again)
Stage 6 – Nicks Party Line
Back for a 3rd year, starting with awesome views along a clear-fell ridge-line you soon drop into open woodland, with rock drops, jumps and slabs before hitting the recently felled section. Not quite sure exactly what we'll rebuild here, leaving a lot of the fine detail to trailbuilder Kenny  Topped off with a flowy pedally fast finishing section. 3 mins, , 20% average.
Transition 7 – 50% Pedal 50% Walk
Stage 7 – Sublime Ride
All the way back to the top of black brows and stage 7 starts next to stage 1, but this time your going straight down!  You start out carving turns in open land, the bracken has strimmed into a wide track, exposing dusty loam to blast through.  Not long till you're at "that" steep S-bend, even more gnarly than previous years (just through use) we expect the b-line to be heavily used. As you head towards the trees and its super gnarly with exposed roots, slow down compose yourself and get the right line …..  see the bridge, and let go of the brakes and get some flow. The techy stuff done you can breathe and enjoy the rest of the stage. 2 mins, 300ft, 20% average
Transition 8 – 100% pedal back to the campsite and staging area.
RIP Stage 8 – Sadists Surprise!
Cancelled due to CV guidelines.
Total lap stats
15 miles (24km) & 3500ft (1100M) Elevation
4-5 Hours
15-20 mins of racing
Tyre Choice
We of course suggest the awesome Vittoria tyres, with superb 2-ply enduro sidewalls as well as grippy rubber compounds in a 4C construction, with graphene 2.0.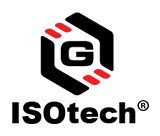 With plenty of off piste sections, but having booked dry weather we advise a MARTELLO rear, and up front the new MAZZA. Ask at your local bike shop for these tyres.
Race Arena and Technical support.
Not much possible under CV19 guidelines
Spit and Crackle catering
Bar and Bean coffee and drinks
Sign on and timing.
Official Photography
DialledinUK will be there snapping away for the Official race report and free photo album, but they also very much appreciate the support from Roots and rain purchases. It's what makes it possible for that team to show up and snap away!! They'll be doing pics from £5.75 and full album sets of individual riders for £14 (best value by a mile) sets can be anything from 5 photos to 20+ photos, please try and support our little collective working to give you a great range of shots. Please do remember that these are for personal use, if your sponsors want to use them for commercial use (social post sharing is fine with photographer credit) then please get them to contact us.
DialledinUK is comprised of
Jerry Tatton  JWDT Photography
Adam Sherratt and Jerry Tatton are DialledinUK
Their space on roots and rain can be accessed here
Other Photographers
For the first time ever i will have to limit media passes for an event. And there will be restrictions on locations.  Please email me if you want a photographer space.  Priority will be given to those photographers that normally attend the events. without a pass there will be no stage access. We are on private land, and there is no spectating catered for. You will need a CV19 specific risk assessment, as well as your normal risk assessment and PLI.
If you want to attend send PLI, RA, CV19-RA to pmbaenduroseries@gmail.com.
Priority to those who regularly attend and "
Roots and Rain
" the photo's.
You will be assigned a stage for Saturday, and a different one for Sunday. Photography points must be no closer than 50M from another 'tog (for rider picture variety) there will be no more than 2 'togs per stage.
For completeness, be aware that our official photography and video team of
DialledIn UK – Race Photography
and 
HDDNMedia
will have full course access on both days.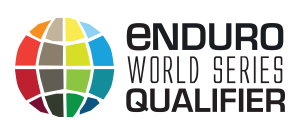 EWS Qualifier Points
Riders will need to have a membership prior to the Graythwaite Epic Enduro race in order to be eligible to collect EWS Global Ranking points. Points will not be assigned retroactively if riders purchase the membership after the race.
Riders can purchase / renew their 2020 EWS memberships at :  https://www.enduroworldseries.com/
Please make sure you edit your entry on SI entries and fill in your EMBA membership number so we can easily match you to any earned points.
KS – Style it up
Not possible under CV19 guidelines (do not encourage spectating)
Check out last years event video
Monday, Tuesday, Wednesday & Thursday
Setup days – no part of stages/race arena are open to the public, our course marking team are on the stages so for their safety please keep away.
Friday.
Race arena opens, free camping available. Portable loos on site .
Saturday.
Marshal Brief 09:00
Sign on will be open from 09:15
Surf and Turf catering open from the morning – time TBA
Practice starts 09.30 from arena – Stage 1 open 10am
Practice finishes 16.30 – stages closed after this time (and gates on S6 locked)
Sunday.
06:30 Sunrise
0745 marshal brief
0810 Sign On opens (timing chip collection)
0845 First riders depart
0915 Stage one opens
1200 All racers have departed
1300 first racers back
1730 last racers back
Catering opening times – TBC.
Sponsors are:  Hope Technology,  Orange Mountain Bikes, Vittoria Tyres, Sixth Element, Datatag Security, Box Components,  KS Dropper Seatposts, Sweet Protection, Kirkby Lonsdale Brewery, Mudhugger, Saxx Underwear & Ride Slovenia.
The Venue:
Estate Grounds, Graythwaite, Ulverston LA12 8BA
Postcode: LA12 8BA
Organisation:  SMK for PMBA Enduro
Race Director: Kev Duckworth email: pmbaenduroseries@gmail.com mobile: 07979 911337
Chief Marshal: Karen Long
Medics : Remote Medical Services – http://www.remotemedicalservices.co.uk/
Medical
RMS will be providing cover over the event. Full Medical Cover will be provided. Multiple 4 Wheel Drive Vehicles will be on hand if needed.
A full medical plan to ensure we are not reliant on NHS services has been produced under CV19 guidelines.
Nearest A&E
Timing
As per all PMBA Enduro events, we will be using the awesome SI Air+ contactless timing system, the preferred system of the Enduro World Series.
Information and Instructions
It's important you have a read of all the info here – It will answer almost any question you could possibly have, there is a lot here but please take the time to look through it…..
Fires – Fires are not permitted.
If you lose or damage your transponder you have to pay for it – The cost is £50.00
Parking is FREE for the whole long weekend, Friday-Monday.
Camping for Caravans, Campervans & Tents – FREE for the whole long weekend, Friday-Monday.
Follow the instructions given by the parking marshals during the weekend
Race lap: The exact start times will be confirmed/selected on the weekend. Competitors will set off individually – choose your start time at sign on
You MUST report to the set off point close to sign-on at your designated time to get your transponder switched on otherwise you will get no times for the stages, you will also receive a briefing before your race lap. Feel free to ask questions.
Red Flags / Yellow flags & Whistles: During practice Red and Yellow flags will be in use – The yellow flag means slow right down, There may be a rider on course or perhaps on the floor but out of the way. Red Flag means STOP This means what it says – There will be an incident ahead and someone's safety is at risk if you continue. If this happens during your race run you should make your way back to the start of the stage and go again – When you arrive back at the finish you will notify the chief timer that you had a re-run and they will calculate your time. **Be aware if the marshal chooses to wear a face covering there will not be a whistle**
Racing: Only red flags will be used in racing – If you are red flagged during racing, you should wait until you are given permission to continue by the Marshal, and then continue safely to the bottom and speak with the marshal who will let you know what you need to do.
Rider Etiquette: During practice and race you may come up on or be caught by another rider: Every rider must act in a polite safe manner at all times and permit any faster rider to overtake without obstructing – please try to give maximum space to overtakers.
Track walk: It's advised that you walk/inspect the trickier parts of the stages before riding – There are many features and varied terrain sections. Watch out for our 2/3 arrow caution/extreme caution signs to warn you of even trickier bits. If you see a Extreme caution sign there will be an easier rollable line which could be a separate taped line or within the main tapes.
Rules for Under 16 Riders
As organisers we have a duty of care to look after all our racers. Any racer that is under 16 years of age on the first day of the event must ride/race accompanied by an adult (Min age 18) support racer/rider/chaperone. If the support rider does not wish to obtain an entry and race we will issue a wristband with 'support rider' and for this there is no charge – In this instance there will be no timings given and no transponder issued. The support rider/racer must accompany the youth rider for the duration of the event.
All PMBA Enduro events are available for ages 11+, however we strongly advise that parents entering children under 16 contact us beforehand, so we can advise you of what the event might entail and give you the information you need to make an informed judgement on the suitability of the event for your child.
Categories:
Men : U15, U18, U21, Senior, Master/30+, Vet/40+, Grand Vet/50+
Women : U16, U21, Senior/Open , Master/35+
Unisex : Hardtail (additional category)
Ages are taken as age on 31st December 2020.
Go Pro's / Action Cameras –  Please be aware it will be the start marshals call, if they are not sure you will be asked to remove it. If you are, please do not argue, they are doing their job; as always abuse of our marshals will not be tolerated. Stick on mounts may be fitted to your helmet, but not used, however we do advise against using stick on mounts to your helmet at all.
Please remember these are for your safety. Start marshal discretion is final on these rules, if they don't like a "legal" mount for any reason please respect their judgement. These are in line with current UCI recommendations.
ALLOWED
Bike Mounts – below cockpit level
On top of Peak 
Manufacturer fitted helmet mount
BANNED
Body Mounts
Stick on mounts on the main helmet structure (peak only)
Modified factory mounts
Complex mounts including gimbles, extensions, and rotating mounts
Transitions: It's compulsory to follow the marked transitions on your race lap, please obey marshals instructions.
Whistles: Every time a rider passes a Marshal they will blow his/her whistle. This lets people around know that there is a rider about and it also lets you know that in the instance of hearing a second whistle as you pass then there is someone right behind you.  **Be aware if the marshal chooses to wear a face covering there will not be a whistle**
If you see an injured rider: Please acknowledge you have seen them and continue to the next marshal to report the incident. If your race run is affected you are authorised to have a re-run
Spectators : Spectators are discouraged, no spectator areas provided (CV19 restriction)
Photographers: A spectator with a camera is not a photographer, actual professional or amateur photographers who can show PLI & attend a safety briefing can get a special wristband and have access almost all areas. Please note that we will be required to restrict photography/media passes at this event.
Respect the officials and helpers & Follow instructions given: Anyone found to be swearing or giving abuse to any of our Event Staff whether that be Marshals, Timers, Helpers, Medics etc will be asked to leave the event. If you have a problem whether you're racing or perhaps on behalf of your son or daughter then come and talk to any of the core team. (Organiser Kev  or Chief Marshal Karen) or any stage manager or marshal.
Those that know us always find we are reasonable and willing to listen and will help or advise the best we can.
Careful driving to event: Please be advised that when driving to the venue to be cautious while driving. There are narrow roads and you may be required to stop and reverse if 2 vehicles meet going opposite directions. Parking will be on grass
Toilets   : Portable facilities are available.
Litter: Please take your litter home with you. Please if you can check around your car before leaving. Litter includes goggle tear offs, inner tubes and gel wrappers – all these cannot be disposed of onto the floor, even during a race stage.
Race Timing: You will be issued with a timing chip on Sunday morning. You will be 100% responsible for ensuring that your transponder stays with you failure to do so will result in your time not being recorded. You will be able to set off 5-30 seconds behind the rider in front or as instructed by the marshal.
Armour: There are no specific armour rules for this event. Only that a helmet is compulsory. Full face helmet is advised. Knee pads & gloves are strongly advised. We can't advise strongly enough that knee pads, gloves & long sleeves should really be worn. We expect some riders to use full faces helmets on the stages but remind you that unless you are walking with your bike a helmet is 100% compulsory to be worn at all times, correctly fastened
Health & Safety: Anyone wearing headphones whilst riding on course (with a bike) will be disqualified – No second chances. You have been warned! Helmets worn correctly at all times whilst between the tape. No pushing back up the track during practice or racing, no walking the course during race runs. Absolutely no travelling in the wrong direction on the stages at any time. The arrows will lead you to the next stage, or if you wish to session a stage you may need to consult the trail map for a suitable route.
BAR END PLUGS MUST BE FITTED – You will not be allowed to enter the course without them
Self Sufficiency : No outside assistance is allowed and no racers riding as domestiques. However helping a fellow competitor is actively encouraged, just not one team member carrying a huge backpack of spares while others race without.
You will see a number of the rules and regulations require you do to certain things at certain times – Failure to adhere to these rules could result in you having to ride back to the car park, go back down the field or be disqualified – I've tried to make it simple and straight forward for everyone.
SMK/PMBA Enduro reserves the right to modify or cancel the event if circumstances beyond the control of the organiser should arise. This includes cancellation of event due to extreme weather, acts of God, violence, civil disobedience and war.
If the event is cancelled we will not be liable for costs of travel fares, hotels, or any other expenses that may be incurred.
It is your responsibility to ensure the race is going ahead before travelling. We will do our best to inform you if the race has to be cancelled but we do not accept liability if we are unable to contact you. We strongly advise that you check before making travel and accommodation arrangements.
If the event is cancelled we would endeavour to reschedule if possible. Please be aware that we may be unable to refund or part refund any entry fee. We also may be unable to transfer your entry to another event.
See you all at the event; Kev as well as other members of the team will be around on Saturday and Sunday so feel free to ask any questions.
Regards
Kev Duckworth – Series Promoter