DESCRIPTION :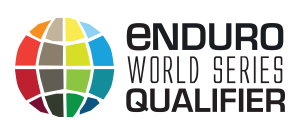 This is the big one, a private estate with 100% off piste trails held over 2 days. A scaled down version of last years Datatag National Enduro Champs we'll have new fresh stages to add to the awesome trails we have built over the past 2 years. This is a proper lakeland venue, even the transitions are tough (but not timed) expect push-ups to the start of stages. Also expect awesome views, a spectacular finish arena, with camping, "Surf and Turf" catering, showers, water, massage tent from Trailside sports therapy & marquee with bar thanks to Kirkby Lonsdale Brewery.
This is NOT a grass roots round, its tough and not suitable for a first enduro. Steep trails, a 4-5 hour loop and many stages (not as many as last years Champs that had 10, but more than our usual 5; probably 7 or 8). Just like last years event this year the Enduro World Series have named it a qualifier, one of fifty worldwide and the only one in England. If you want the points on offer you must be a member of EMBA prior to the event, these points are essential if you want to target a reserved entry for the 2019 EWS season and not just chance your luck in the public raffle.
Held on Sat/Sun May 5th/6th of Bank Holiday weekend so you can relax and camp over Sunday evening before heading home on Monday morning.
An Epic event by name, and nature it wont disappoint the hardcore riders, but will be fun and manageable by experienced enduroists and those who like a challenge alike.